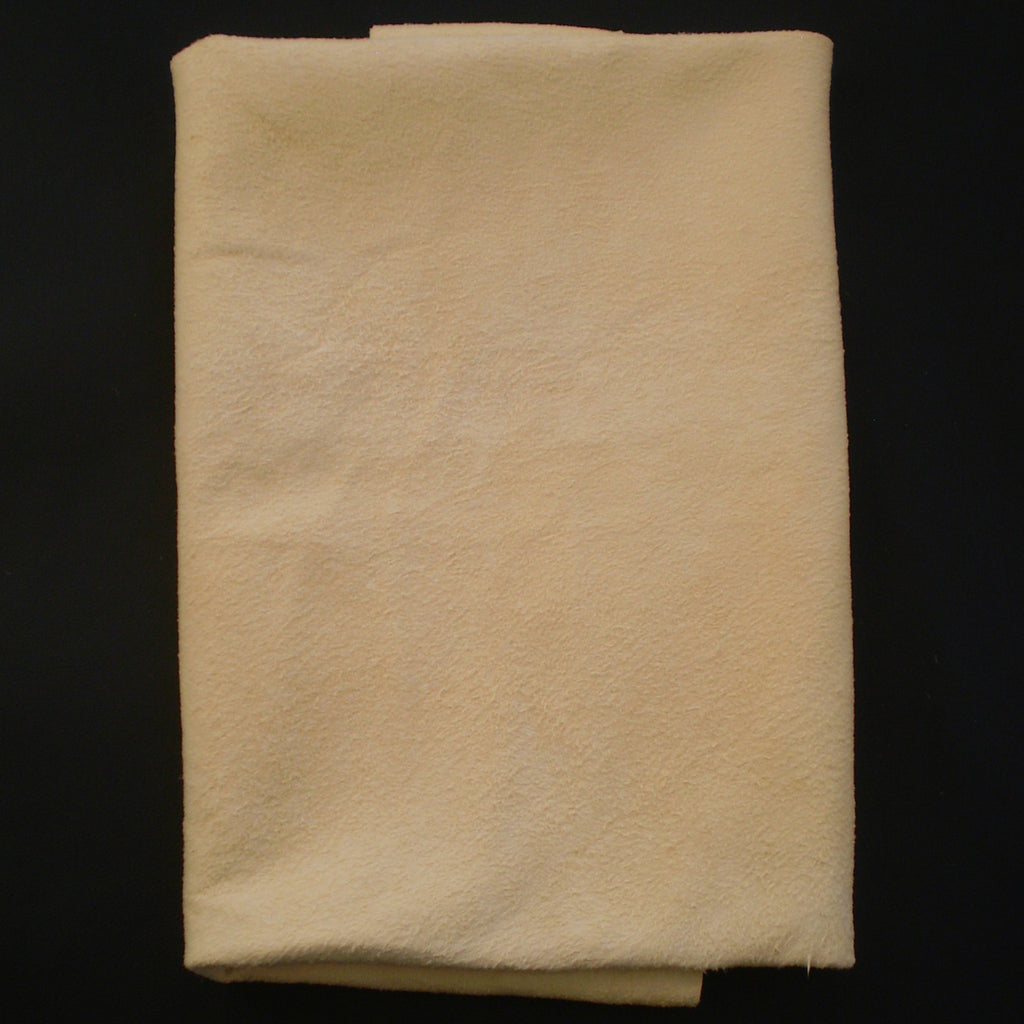 Chamois Quality Extra Large 3.5 SqFt
This quality chamois leather is approximately 3.5 SqFt in total area, solid, not stitched and without holes.
Each leather has been fully oiled and tanned using selected sheepskins and hand finished by skilled craftsmen to create a luxurious, golden, soft finish.
Chamois leather is still the most reliable and trusted product for drying and cleaning. With its outstanding water absorption rate of up to six times its own weight, it's the perfect material for drying cars without streaks, cleaning windows without watermarks and polishing furniture, glassware and silverware immaculately.
Please note, this chamois is approximately 3.5 Square Feet in total area, it is not 3.5 Feet Squared (12.25 SqFt). Chamois leather is naturally stretchy. To adhere to the British Standards of Measuring, the leather is measured at full stretch, at a specified temperature and humidity. When your chamois arrives it may appear slightly smaller. We offer no measurement of the thickness of the chamois as this can vary across each product and from chamois to chamois.
Please follow the supplied care instructions to ensure your chamois leather stays in top condition.
---
Share this Product
---
More from this collection